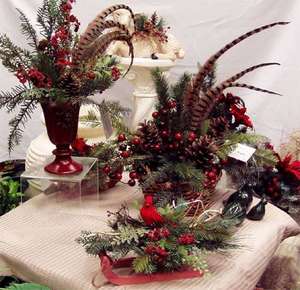 Click image to resize.

Unique gifts at Decor Gift & More

Monique has developed a very simple strategy for customer satisfaction: "Our goal is to provide unique and quality gifts at affordable prices that add beauty to your home or office."

Angels, decorative cardinal lights, and unique silk floral arrangements are just a few of the quality items you'll find at the locally owned and operated Decor Gift and More. You can find them at 3213 South Campbell, Springfield.

Visit Decor Gift and More online and stop by to pick up that Unique Gift that you will not find elsewhere.